XTJ- A LEADING OEM MANUFACTURE
XTJ CNC Manufacture was founded in 2005. With over 16 years of accumulated experience and continuous improvement of quality control, XTJ has grown up from a small prototype house to a worldwide company that can provide full service from High Precision CNC machining, Rapid Prototyping, and Rapid Tooling, to Volume Production for custom plastic or metal parts and assembly.
We are ISO9001 & ISO14001 certified, and awarded a Silver Medal in the globally-recognized EcoVadis 2019 Corporate Social Responsibility (CSR).
Our engineers' team uses advanced equipment and cutting-edge techniques to turn your designs into reality quickly, accurately, and as cost-effectively as possible. You design it and we machine it.
XTJ is committed to providing top-quality rapid prototyping and low volume manufacturing service, including CNC machining, lathe turning, vacuum casting,3D printing, rapid tooling &  injection molding, sheet metal fabrication, rapid prototyping, and plastic and aluminum extrusion.
We provide high-quality manufacturing solutions that can have your design finished in a matter of hours. This gives you the opportunity to rigorously test your product, and make all the needed changes to perfect your design before it goes into full-scale production.
1987
Introduction of Revolutional Technology
2007
Agreement signed with PPFGH
2012
Collaboration with OOKLPL
What can you expect from XTJ?
Our manufacturing process also ensures that each and every one of our customers receives a comprehensive solution for any need they may have. This includes complex and precision parts, like optical parts, automotive parts, medical devices or aerospace parts. No matter how complicated your project may be, we can produce what you need.
We are Trusted by World Famous Companies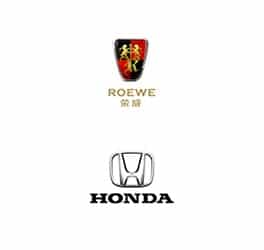 View Our Factory & Facilities
XTJ owns high precision 3-, 4- and 5-axis imported machines which allow us to achieve tight tolerances. We have also invested in a material tester, so that we can verify the materials we use and make sure they are the correct ones for each project. And we can quickly get measurement results from our automotive coordinate measuring machine (CMM).
Main Equipment List
NO.
Equipment Name
Description
Quantity
COO
1
Machining Center
3 Axis CNC
85
Taiwan
Guangdong
2
Machining Center
5 Axis CNC
4
Germany DMG
3
5-Axis High Speed Gantry Machining Center
5 Axis CNC
2
Taiwan APEC
4
Electric Discharge Machine
EDM
9
Japan/Taiwan
5
Wire Cutting Machine
WCM
13
Japan/Taiwan/China
6
Automatic Lathe
Lathe
16
Shenyang
7
Manual Plein Miller
Mill
8
Taiwan
8
Grinding Machine
Grind
2
Guangdong
9
Drilling Machine
Drill
4
Guangdong
10
Tapping Machine
Tapping
4
Zhejiang
11
Laser Machine
Laser
1
Guangdong
12
Metal 3D Printing (DMLS)
DMLS
8
Germany EOS
CHINA
13
 Selective Laser Sintering (SLS) Printing
SLS
8
US HP
2
Germany EOS
14
SLA Laser Forming
SLA
60
US
CHINA
15
Full Electronic Control of Vacuum Casting System
Vacuum Casting
4
Taiwan
16
Reaction Injection Molding 
RIM
2
Taiwan
17
Die-Casting
Die-Casting 140T
2
Guangdong  YIZUMI
Die-Casting 300T
4
Guangdong  YIZUMI
Die-Casting 800T
1
Guangdong  YIZUMI
18
Injection Machine
up to 2000T
40
Japan/Germany/China
19
Sheet Metal Fabrication
Laser Cutter
3
Guangdong
20
Stamping Press
up to 1250T
12
Japan/China
21
Sandblast Machine
Painting
2
Guangdong
22
Water Curtain Cabinet
Painting
1
Guangdong
23
UV Machine
Painting
1
Guangdong
24
2D Measuring Projector
Measurement
1
Guangdong
25
CMM
Measurement
2
Switzerland
Xi'an
26
Olympus Gun Analyzer
Inspection
1
Japan
27
TESA Height Gauge
Measurement
2
Switzerland
28
High Frequency Ultrasonic
Cleaning
1
Guangdong
    Cleaning Machine
4/F, U+ R&D Center A,Gushu 1st Road, Xixiang, Bao'an,518126 Shenzhen, China
Shenzhen Xintianjian Precision Mfg., Ltd. Dongguan Branch No. 1, 1st Road, 4th Street, Lincheng, Chashan Town, Dongguan City
Building C, Baoyuanquan First Industrial Zone, Donghuan Road, Shajing Street, Baoan District, Shenzhen
Sales & Support Center
4/F, U+ R&D Center A,Gushu 1st Road, Xixiang, Bao'an,518126 Shenzhen, China
Sales & Support Center
4/F, U+ R&D Center A,Gushu 1st Road, Xixiang, Bao'an,518126 Shenzhen, China
Factory Two
ShenZhen XinTianJian Precision Mfg., Ltd. 
Dongguan Branch
Address, No. 1, 1st Road, 4th Street, 
Lincheng, 
ChaShan Town, 
Dongguan City
Factory Two
ShenZhen XinTianJian Precision Mfg., Ltd. 
Dongguan Branch
Address, No. 1, 1st Road, 4th Street, 
Lincheng, 
ChaShan Town, 
Dongguan City
Factory One
Building C, Baoyuanquan First Industrial Zone, 
Donghuan Road, Shajing Street, 
Baoan District, 
Shenzhen
Factory One
Building C, Baoyuanquan First Industrial Zone, 
Donghuan Road, Shajing Street, 
Baoan District, 
Shenzhen